Posted on Reddit is this this excellent criticism of the attitude that "technology will save us":
Not to shit on your comment or idea but it's very typical that an absolutely avoidable situation presents itself (burning down the Amazon) and Redditors seem to shift the conversation to some pie in the sky idea that may or may not work.

Yeah, lab grown meat is a cool idea, but cattle farming is not going anywhere anytime soon. All that needs to happen is to crack down on the dickheads burning down our rainforests. Brazilians need to stand up to their president and the international stage needs to apply pressure.

Before we get lab grown meat, nuclear fusion, mcboatyface saving the ocean, Mars colonies, CRISPR editing out cancer in the embryo, bacteria eating carbon, cops with cameras on their pistols, bitcoin-esque online ledger based voting systems, et fucking cetera, can we PLEASE just make the easy simple legislative changes that have worked in the past and don't require educating and convincing huge swaths of people on something they never heard of?

The way you get to futuristic ideas is not by waiting until the world is almost destroyed and hoping for a bandwagon. It's always been little steps. Brazil is burning down rainforests. Unions in the US barely exist. China is running god damn concentration camps. There is value in pragmatism and I wish more people were passionate about things that might not seem as exciting as biofuel made from protozoa or whatever.
Outstanding comment, and you can think of much of the Hipcrime Vocab (especially the old site) as an extended argument of exactly that point. It's nice to see I'm not totally alone on this. And there's another good comment from a user called neoliberalaltright(!!!):
That aside, the point is that discussing lab grown meat is a distraction from a real solution that exists right now, and distractions of this form are often meant to avoid confronting the idea of any sociological responsibility that you might have.

Smoking was massively reduced in the United States through collective action and education, which has reduced preventable deaths. Suppose it were the 80s, and every time someone told me "smoking causes lung cancer" I said "well researchers are working on curing lung cancer". Would that be a reasonable response? Sure, researchers are curing lung cancer, but people can stop smoking right now. Us talking about curing lung cancer doesn't speed up curing lung cancer, while us talking about abstaining from smoking might get people to abstain from smoking. So why focus our discussions on the former?
And on a related note: Waymo CEO says true autonomous cars will never exist. Waymo is the self-driving car development arm of Alphabet (formerly known as Google). The headline is a little deceptive, because what he's really saying is not that self-driving cars can't be built (they already exist), but that there are always going to be inherent limitations in the technology that will prevent the extreme utopian visions of everyone having a 100% self-driving car from ever coming to fruition:
…the industry leader in self-driving cars last year announced that truly autonomous Level 5 vehicles – those that can operate in all conditions with no human input – "will never exist"...Speaking at the Wall Street Journal's D.Live Conference on 13 Novemeber, 2018, [Waymo's] CEO, John Krafcik, told the audience "autonomy will always have constraints".

In the short and medium-term, it seems likely that cars will adopt smarter versions of the technology that's already incorporated in current cars: lane assist, emergency braking, active cruise control. Beyond that, the next step will be small sections of highway that may allow hands-off driving for suitably connected cars. However, for those that dream of having a snooze or watching a movie while the car handles the stress of the daily commute, don't hold your breath.
And, exactly as I predicted years ago: The world's first solar road has turned out to be a colossal failure that's falling apart and doesn't generate enough energy, according to a report (Business Insider)
Before I quote from that article, I just thought I would post a comment I received in the original post about "SOLAR FREAKIN' ROADWAYS!!!" all the way back in 2014. I've omitted where he quotes from my original post and kindly cleaned up all the typos and misspellings (guess they don't teach composition anymore in engineering school). I've also highlighted some of the most delicious parts:
You don't have any clue what you are talking about. None whatsoever.

A. Solar panel roadways already exist, water pipes are run under roads and they are used to heat up water.

B. No one is saying redoing all the roads that way. That is what is called a strawman argument.

C. The electrical grid is old, it is old because it fucking works. A transformer properly designed can have a +100 year lifespan. almost no moving parts, few chemical reactions, low physical stresses, simple design with few parts to fail. Of course you didn't know this because in liberal arts school they didn't teach it.

D. Electrical lines hung above ground suffer from less loses then those underground. Putting wires underground is due to space concerns and because the cost of maintaining them exceeds the expected cost of power losses. In most new communities they are buried underground.

E. Putting panels on people's roofs means multiple owners vs a road which involves one owner. It also means economies of scale.

F. I am not going to even respond at your crap on self-driving cars you are not in any way qualified to talk about. Go out and get a degree in EE or CS and then we shall chat.

People like you are always standing in the way of progress. Your intellectual ancestor was probably busy rambling about how fire doesn't work and eating raw meats huddling for warmth was better. Damn Luddites

The world isn't falling apart you just cant stand the fact that random brats aren't consultant on important decisions so you project your own failures on the world. You walk around with a prophet complex screaming how the sky is falling instead of accepting the cold truth "the world is fine, it is my life that has failed"

But no worries you will read this and get mad but within an hour you will have forgotten and will resume your posts explaining to the world how you are right about everything and it is the world that is wrong.
And now, onto our story:
Solar roads were promised to be one of the biggest unprecedented revolutions of our time, not just in the field of renewable energy but in the energy sector generally. Covering 2,800 square meters, Normandy's solar road was the first in the world, inaugurated in 2016, in Tourouvre-au-Perche, France.

Despite the hype surrounding solar roads, two years after this one was introduced as a trial, the project has turned out to be a colossal failure — it's neither efficient nor profitable, according to a report by Le Monde.

The unfortunate truth is that this road is in such a poor state, it isn't even worth repairing. Last May, a 100-meter stretch had deteriorated to such a state that it had to be demolished. According to Le Monde's report, various components of the road don't fit properly — panels have come loose and some of the solar panels have broken into fragments.

On top of the damage and poor wear of the road, the Normandy solar track also failed to fulfill its energy-production goals. The original aim was to produce 790 kWh each day, a quantity that could illuminate a population of between 3,000 and 5,000 inhabitants. But the rate produced stands at only about 50% of the original predicted estimates. In its second year, the energy production level of the road further dwindled and the same downward trend has been observed at the beginning of 2019, indicating serious issues with efficiency.

Even rotting leaves and thunderstorms appear to pose a risk in terms of damage to the surface of the road. What's more, the road is very noisy, which is why the traffic limit had to be lowered to 70 kmh.
What about the solar roadways in the United States?
Another solar road suffered a similar fate in the US. There were concerns, according to Daily Caller, that as the panels wouldn't be tilted to follow the sun and would often be covered by cars during periods when the sun was out, the whole project would be completely inefficient.

Despite costing up to roughly $6.1 million, the solar road became operational in 2016 — 75% of the panels were broken before being installed, it doesn't generate any energy, it can't be driven on, and 83% of its panels are broken, according to Daily Caller. One electrical engineer even went as far as describing it as a "total and epic failure" in an interview with KXLY news. Even if it had been functional, the panels would have been able to power only a small water fountain and the lights in a restroom, according to Daily Caller.
Wanna chat now, anonymous? Who doesn't know what they're talking about now, bitch? I guess I don't need to get that engineering degree after all. (sorry, I just couldn't resist!). Score one for the "damn Luddites."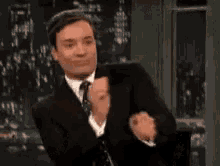 Too bad that anonymous commenter will probably never read this.
UPDATE: Here's Lloyd Alter's coverage on Treehugger saying pretty much the same things.